Teachings: Mindrolling Jetsün Khandro Rinpoche, Minling Jetsün Dechen Paldrön, Ven. Tulku Dakpa Rinpoche
Posted: 25 September 2011
On Motivation & View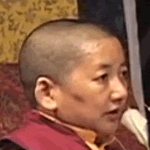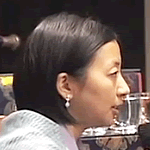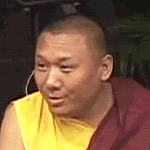 In this issue of the Dharma Dhrishti Journal we continue with our new approach to communicate teachings—a video journal. This is the second in a two-part series. For the first part of the series please see Issue 4 entitled 'On Devotion.'
Her Eminence Mindrolling Jetsün Khandro Rinpoche, Minling Jetsün Dechen Paldrön and Venerable Tulku Dakpa Rinpoche honoured the attendees of the Künzang Gongpa Zangthal empowerments at Lotus Garden Retreat Center in 2010 with teachings regarding empowerments. They graciously allowed students to pose specific questions and have a truly interactive discourse with their teachers.
In this second part, we present questions that relate to proper view, conduct and motivation. Though these instructions were particularly related to how a student should receive abhishekas or empowerments, we felt that they were also valuable and pithy advice relating to all aspects of the precious Buddhadharma, the teacher and the path.
Again, we hope you enjoy another video garland of gems and would appreciate hearing your response to this format.
We are extremely grateful to Jetsün Khandro Rinpoche, Jetsün Dechen Paldrön and Tulku Dakpa Rinpoche for providing these precious and profound teachings.

Through YouTube, we are offering closed captioning (CC) with subtitles and interactive transcripts in Czech, English, Spanish, and French.
WATCH VIDEO